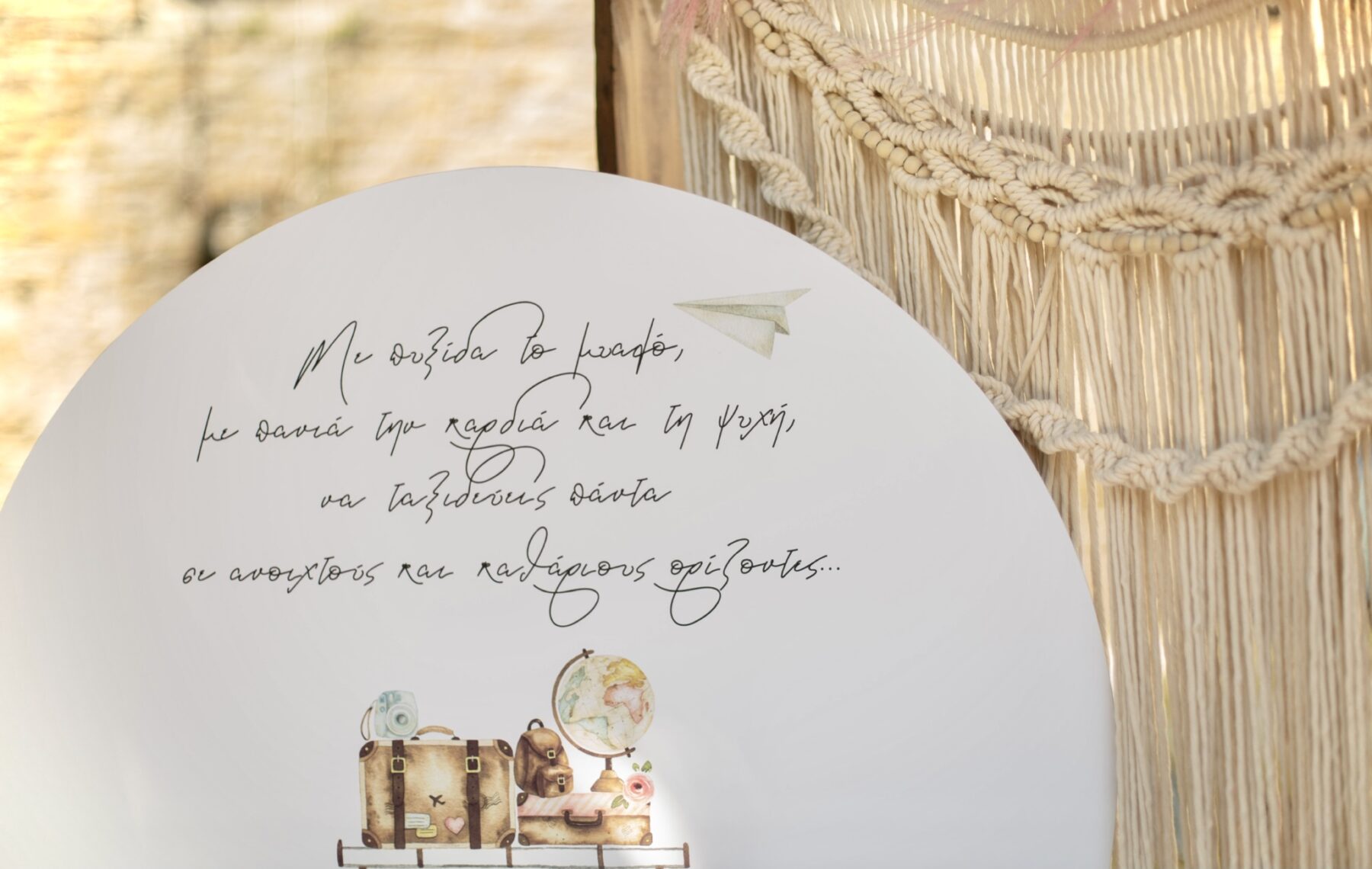 In Arnaia, right at the foot of Mount Holomontas, in one of the most beautiful traditional settlements of mountainous Halkidiki, we gathered to celebrate the christening of Ariadne – Raphaelia.
For the little girls' christening, we could not help but highlight the traditional elements of both the village and the church. After a detailed study of the church, we chose the decoration to have a rustic style with handmade wooden furniture and macrame creations to be its main elements.
With travel as the main theme of the christening, we filled various colored, decorative suitcases with flowers and placed them in different parts of the decoration. Mom's wish was that the christening of Ariadne – Raphaelia would be overflowed with colors and for this reason we made sure that the christening was surrounded by fresh flowers of various bright shades.
The result was exquisite, because we succeeded in marrying tradition with a particularly modern color palette of flowers thus creating a light decoration which was, at the same time, perfectly connected to the surrounding space but also diametrically opposed to it.
This contrast is what made this decoration unique. The words of both the family and the guests rewarded our choices and applauded the result that we created with such joy for the christening of Ariadne – Raphaelia.
VENDORS
Event Planning, Design & Styling: NATALI MARKOU EVENT PLANNING
Photography: PHOTOGRAMMA
Stationary & Cristening Goods: INFINITY CREATIVE DESIGNS BY IOANNA PAPAPETROU
Floral Creations: EVERGREEN FLOWERS
Sweets: PEACE N CAKE
Macrame Goods: PANTIAS MACRAME DESIGN